Station: The Social Network for Gemini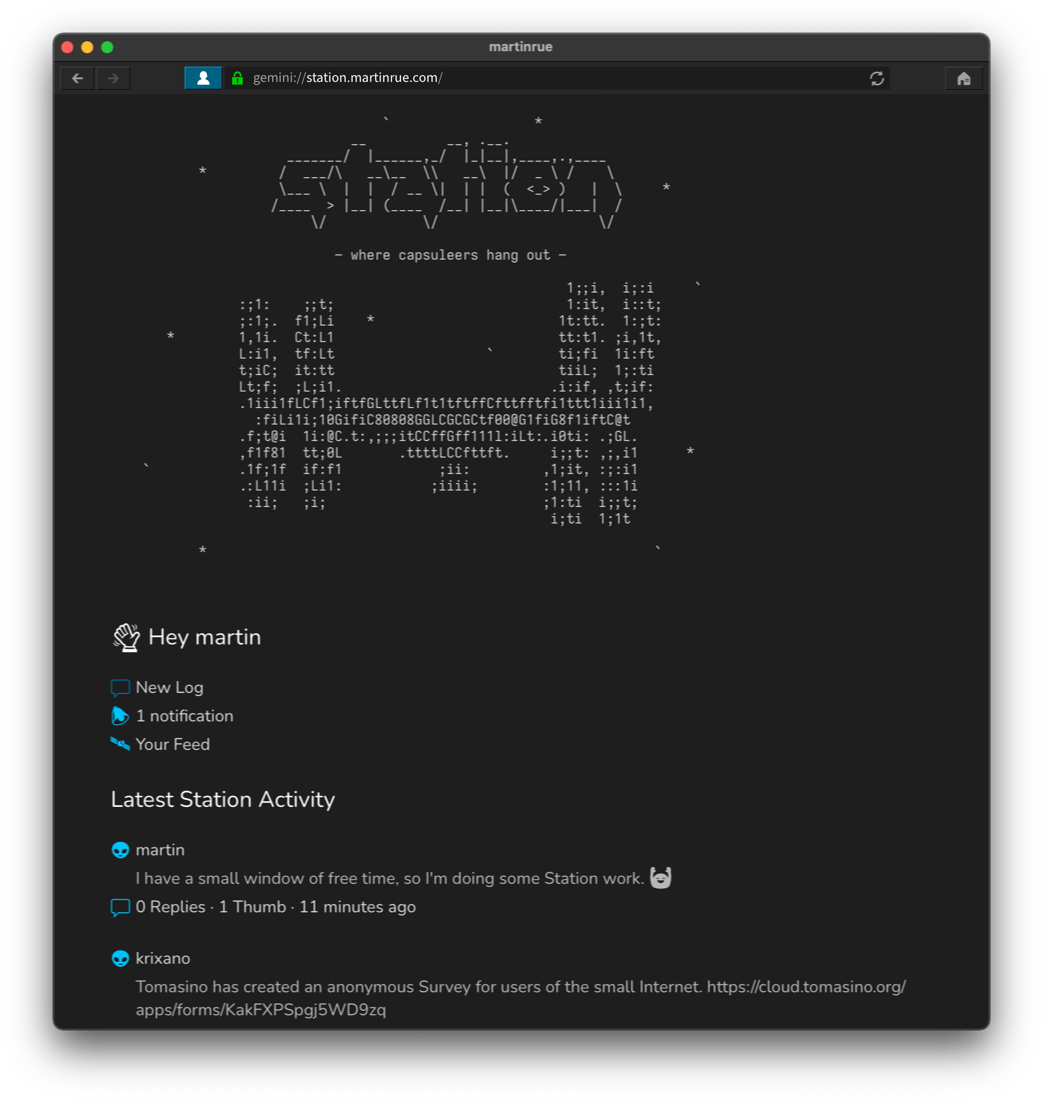 What's Gemini?
Gemini is a simpler version of the web. It's an interconnected network of computers serving documents. These documents contain only text with very basic formatting – there are no images, JavaScript, or other modern web features. Gemini was inspired by Gopher, but has some modern additions such as TLS.
What's Station?
Station is an attempt to build a tiny social network for Gemini. Station has typical Twitter-like features, such as the ability to follow people, make posts, reply to and like posts, conduct polls, notifications, etc. Station was launched on the 1st of May 2021 and has grown to 750 users.
How do I get involved?
First you need a browser for Gemini. I recommend the excellent Lagrange, which is the browser you can see in the screenshot at the top of this page.
Once you've downloaded a browser, simply head over to gemini://station.martinrue.com to create an account and start interacting with others on Station.
What else should I check out?
Astrobotany
Astrobotany is a community gardening experience in geminispace.
geminispace.info
The primary search engine for Gemini.
KONPEITO
Lo-fi hip hop & chill bootleg mixtapes, distributed exclusively through the Gemini protoco
gemini-news
Read global daily news directly on Gemini.
tilde.team
Free gemini hosting for those who don't want to run their own servers.